Serendipity
'"occurrence and development of events by chance in a happy or beneficial way''
That's the best description I can come up with on how Science To Skin evolved !
Hi - thanks for stopping by, my name is Julie Williams, and I am the proud if not 'fraudulent' owner of Science To Skin. Why fraudulent .. well a scientist I am NOT !  
Here we're not making products that started round a kitchen table full of inspiration for all things natural. Nope thats not us. In fact our inspiration is at the opposite end of the spectrum - Technology, Innovation and Science.
The Back Story

 
Having grown up in Lancashire, and being too tall, too big and way to mediocre at school, like any teenager I was looking for my direction in life - I found it at 18 - when i joined the WRNS (Women's Royal Naval Service as it was then). It was the making of me in so many ways, and I could waffle on about it for some time, but for the purposes of the back story all you really need to know is that I became a 'communicator'. That was an actual branch - a real job - sending and receiving secure messages around the globe.... and so it began.
I was in the world of technology before technology was even a recognised word, before computers and internet, before big data, before artificial intelligence.. in the days when voice and radio communication was king and data wasn't even at the party... hard to image today right ... and how old am I ... a mere 57 years, not that old right ?
The impact that Technology and Innovation has had on our lives today fascinates and inspires me in so SO many ways. and I am passionate about an industry that despite still being very male dominated has so much too give to change how we live and survive - yes even women. I am also very grateful.
Innovation based on technology is now in almost everything we do - daily - so why should it not be part of our daily skincare ? why should it not play a part in making women feel not only great about themselves but healthier to ?
It was a chance collision, my career travels across the world led me to stumble over innovation in bio-technology - a long long way from my field of expertise but fascinating non the less. Stem Cell Science is contributing to so many areas of our lives, from protecting endangered species to cancer cures, preventative treatments for alzheimer's to engineering food Don't get me wrong like any breakthrough's in innovation it comes with some controversy - if it didn't challenge our thinking then it wouldn't be innovation 
---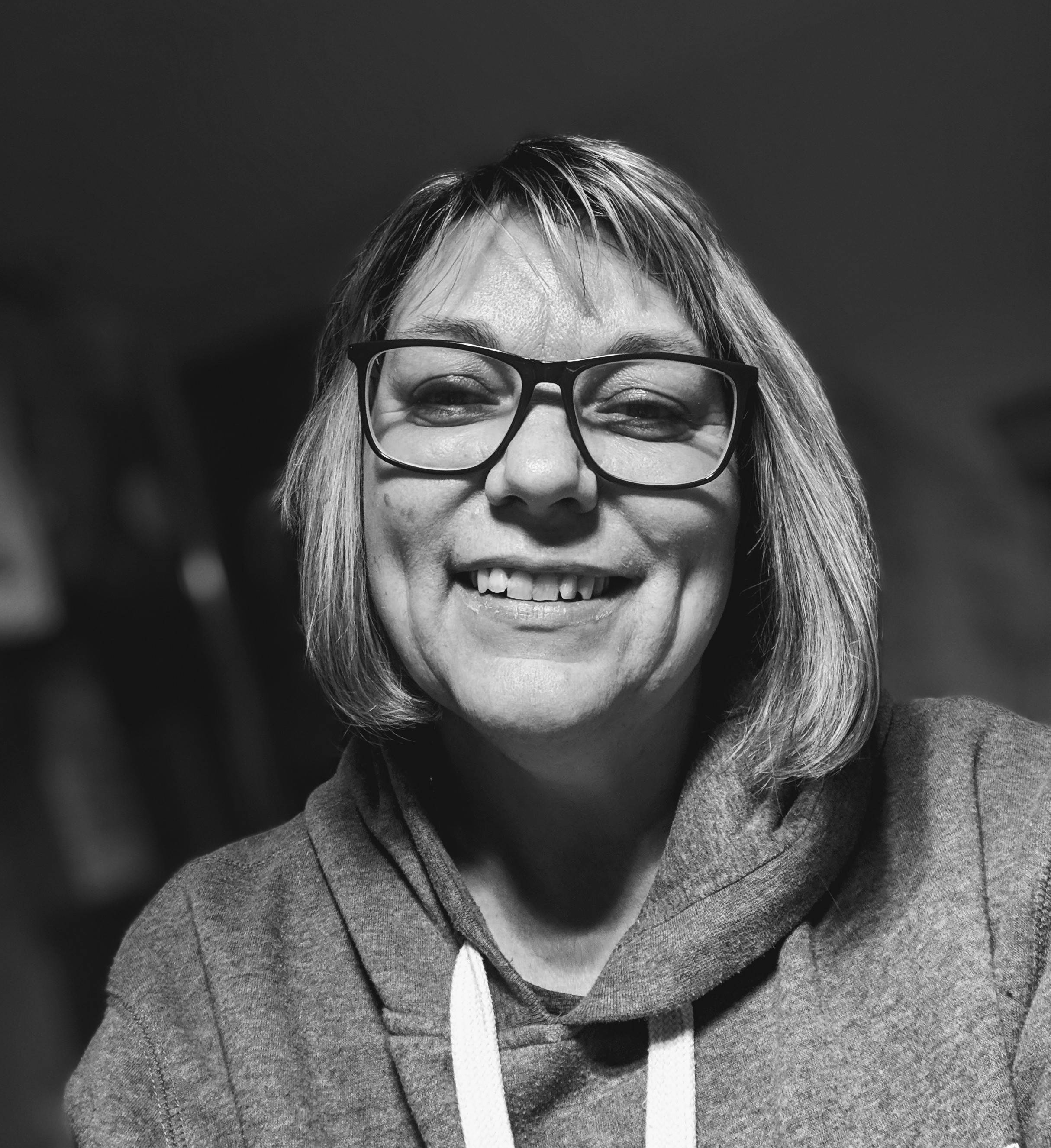 As they say in The Greatest Showman - "this is me". Not airbrushed, not filtered straight out of a phone ... (Didn't even put slap on or do my hair) Real, Honest and simply Inspired by Innovation.
Today
So we leap forward a while (or this could turn into an epic) .. Science To Skin was launched in 2019, our products are from the most amazing lab development from one of the most amazing men in science, based in South Korea with over 20 years of development - all to bring the women of the UK, (in our case) what I would consider one if not the only real scientific breakthrough in Skin Care. (you can find out all about that in our 'discover' pages). for decades.
Now my passion & mission is to let women experience what something as 'simple' as skincare can do for their skin health, their well-being and most importantly in today's air brushed, filtered society - how we can simply Feel and Look Great with products that actually work !
Fast forward to 2021 and were also delighted to bring even more amazing products to Science To Skin, this time from the USA. Similar philosophy in being based on skin health at cell level but focused on natural chemistry. Brought to us from a pharmacy background - Truth Treatment Systems are just too good not to include in our journey. Ben is an amazing advocate of delivering genuine skincare but with the difference that the products only include core ingredients that our skin knows and loves. Learn more in our dedicated page Truth Treatment Systems .. but our journey continues to bring the best skincare and innovation to the women of the UK who believe like us that the foundation is Skin HEALTH not 'beauty'.
The time has come to get smarter about SkinCare and trust that Innovation does bring new and exciting developments across all walks of our lives.
Feel free to reach out to me to find out more or just to have a chat !